Description
Are you struggling with knee pain or osteoarthritis? 
The INTELLIGENT ORTHOPEDIC DEVICE IS AN ULTRA-EFFECTIVE TREATMENT, it will eliminate your knee pain in just 10 minutes a day.
Knee Relieving Benefits:
Naturally, eliminate knee pain (no harsh pain killers)

Adjustable heating & massage levels (customizable for any level of pain)

Your in-home physical therapist (money back in your pocket)


USB rechargeable (for on-demand pain relief)
Are You Still Suffering From Knee Pain?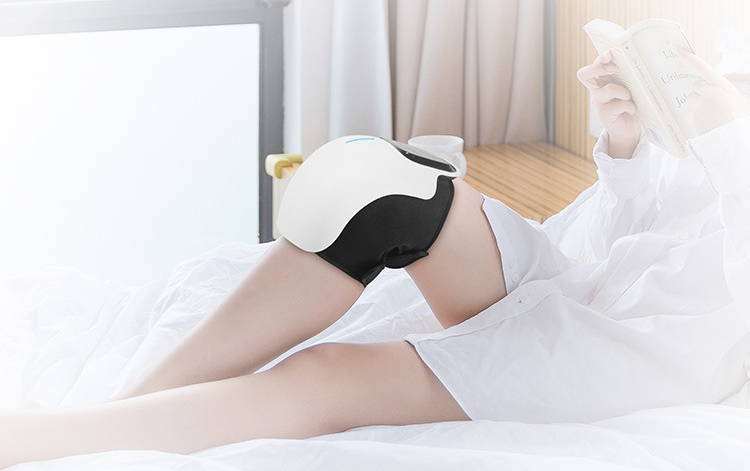 The knee joint is one of the most important parts of the lower limbs, which directly affects a person's health and vitality. A knee massager relieves the knee pain by warming the knees by laser Irradiation. If your knees are cold in winter or are Injured in sports, the knees will be very painful in daily life but do not worry, the Knee Massager Can Cure Your Pain and Warm Your Knees.
Compared to the traditional pills treatment, the knee massager Is cheaper, can save your time in the hospital and you can use It at home. The knee massager Is a high-tech product and It is Easy to Operate, only press a few buttons to set the functions, so even old people and children can operate It easily.

JOINT STIFFNESS
Joint stiffness may arise from various causes such as wear-and-tear or past injuries. Thermal Heating compression and vibration used in conjunction can provide soothing pain and stiffness relief by loosening up the joint ligaments and tendons, for improved flexibility and mobility.  

Osteoarthritis is commonly caused by inflammation in the joints. Intermittent compression therapy is often used in the treatment of osteoarthritis. Air compression promotes circulation through the joints, while consistent, penetrating heat compression improves the efficacy of the therapy.  

SWELLING
Poor circulation can lead to swollen joints and limbs. Circulation can be improved through powerful air compression massage, which encourages blood flow and fluid exchange. Heat therapy is also effective in providing relief from swelling in the joints and limbs.
Knee muscle atrophy is associated with knee cartilage degeneration and is commonly caused by lack of exercise or past injuries. Improving the circulation in problem areas through compression massage can help alleviate painful symptoms.
High Frequency Vibration Massage
The Built-in High-frequency Vibration Motor Can Perform Multi-functional Vibration Massage on the Muscles of the Knee, So That the Knee Can Fully Release the Pressure. With one simple touch on the LED screen, you can adjust the level of vibration to hit pain spots with the low, medium, or high vibration settings.
Ideal for pain after a workout
such as a runner's knee, basketball, football, or any other rigorous exercise.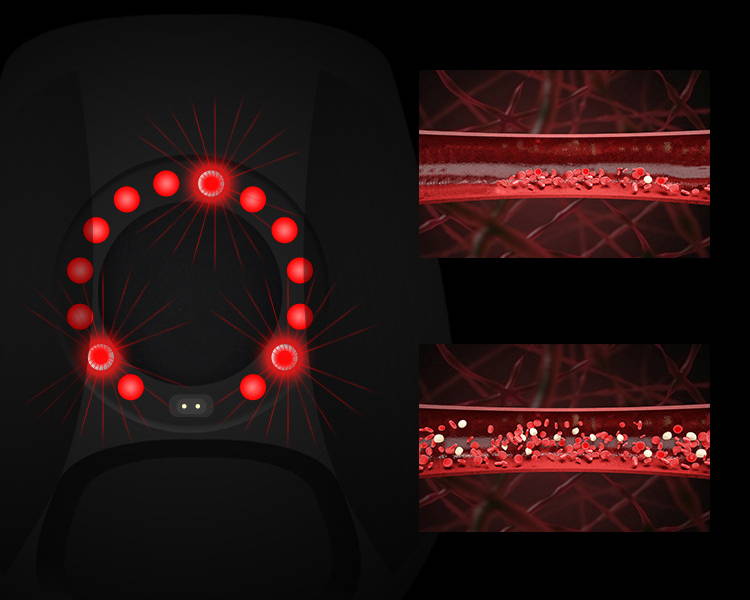 Red & Infrared Light Therapy
11 infrared lights target the surrounding small knee muscles and joints, by improving the circulation of oxygen-rich blood,
promoting faster healing
and repair of deep tissue, relieving pain, and reducing inflammation
Far Infrared Wavelength Irradiation Built-in laser infrared sensor light, wavelength 615-650nm, wavelength 4-16 Nanometers, irradiates the deep layers of the Knee.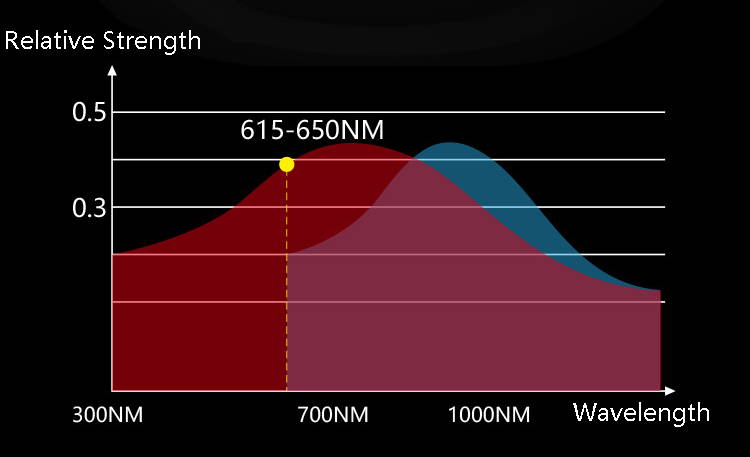 Not only will you have
fast pain relief
, but the infrared heating knee massager also works to improve blood circulation in your knee. More blood circulation, more protection, and restoration of your knee joint!
Soothing Heat Therapy
Pre-set with 3 heat settings (40, 42, and 45 degrees) optimize your experience by warming up sore areas. For the best knee message physiotherapy performance, wrap around your uncovered knee. The 3 levels temperature heat energy penetrates the skin, speeds up blood circulation, dredges the meridians, and keeps the knees away from dampness and cold.
Multipurpose and Versatile
Infrared Laser Knee Massager has the same benefits while used on shoulders as well as elbow joints
Knee Joint
Elbow Joint & Shoulder Joint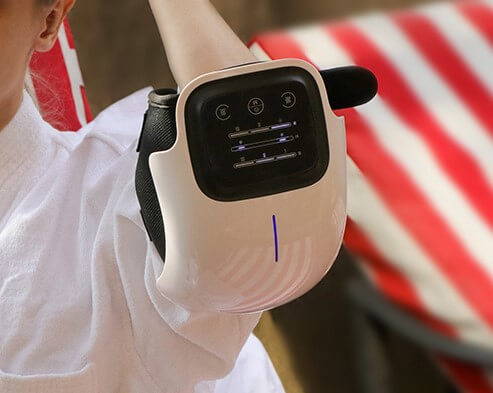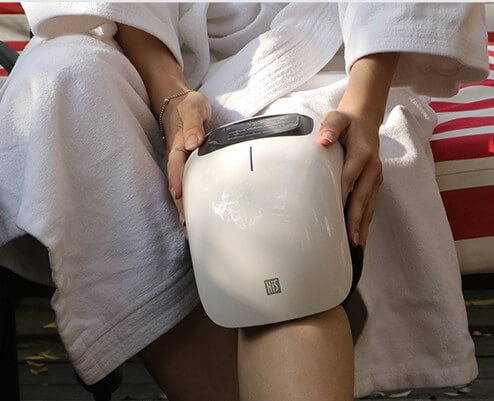 Professional Treatment Made Affordably
The technology has been around for decades and is commonly
used by professionals and doctors
as an in-office treatment to help reduce inflammation and minimize the symptoms of arthritis, joint pain, poor circulation & swelling, and much more.
However, in-office treatments cost
$500- $3000 per year
. With KneePro™ - Infrared Laser Knee Massager, you can
experience the same benefits
and more right
in the comfort of your home
. 
What's included in the package?
 
1x Knee Pain Relief Orthopedic Massager

 

($199 value)

Free Tracked & Insured Shipping

 

($19.95 value)

Free Knee Pain eBook – featuring 11 assisting & strengthening exercises created in conjunction with our in house doctor

 

($19.95 value)

60 Day Guarantee & 12 Month Warranty

 

(Priceless)



Technical Specifications: 
15-minute auto shut-off timer

Equipped with a 2200mAh USB rechargeable battery

Active ventilation and overheating protection

Can be connected to a USB plug, power bank, and another USB outlet
How can I cancel an order?
You'll have the option to cancel your order directly from your confirmation email within 1 hour. Scroll down to find the "Changed Your Mind?" section. If it's been longer than 60 minutes, email OrderConcellation@AFTYA.com and we'll help find an alternative solution.
I accidentally canceled my order, can I resume it?
If you've canceled your order on site and want to receive your order after all, the best way to do so is by placing a new order at checkout. Email Contact@AFTYA.com if you have any questions — we're here to help.
I canceled my order, but I'm not sure it went through. Can you confirm it has been canceled?
If you've canceled your order using the link in your order confirmation email, you'll receive another email once the order has successfully been canceled. If you haven't received a cancellation confirmation email, let us know at
OrderConcellation@AFTYA.com (and include your original #GLO order number) and we'll take a look!
I don't see the option to self-cancel! How can I cancel my order?
If you've placed an order contains a gift card, please email OrderConcellation@AFTYA.com as soon as possible (including your # order number and cancel/change request) and we can help.
Get in touch with us today, whatever your query. Whether you're looking for answers, would like to solve a problem, or just want to let us know how we did, you'll find many ways to contact us right here.
You can call us at +12015782860
Monday to Friday : 9:30AM-6:30PM - Saturday: 9:30AM-5PM, email us Contact@AFTYA.com
or use the form below:
Payment & Security
Your payment information is processed securely. We do not store credit card details nor have access to your credit card information.
QUESTIONS & ANSWERS
Have a Question?
Be the first to ask a question about this.
Ask a Question
---