Description
DRAWER EGG STORAGE BOX
The drawer-style design is adopted, and the eggs can be retrieved with a single pull. It draws smoothly and is more convenient to use. Neat and beautiful, save space.?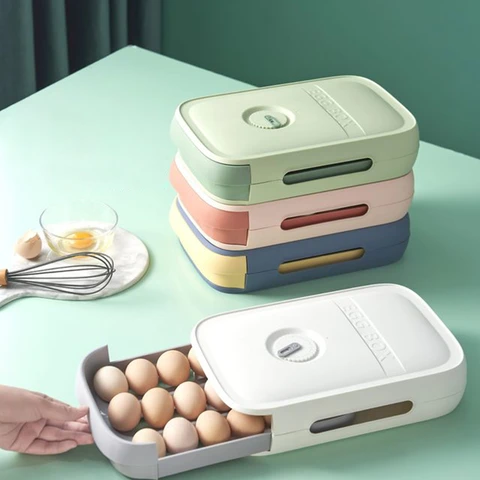 FEATURES
Drawer Design: The refrigerator egg carton has a drawer design, dust-proof, moisture-proof, and easy to take and carry. The eggs can be easily accessed by simply opening the drawer. Moreover, the hollow design ensures good ventilation and mildew-proof effect.
Safe Material: This egg box is made of high-quality PP plastic, hygienic and environmentally friendly, BPA-free, sturdy and durable.
Large Capacity: 18-20 eggs can be placed on the first layer of the fresh-keeping egg carton, which can save a lot of space and keep fresh. With groove design, each egg can be placed separately.
Cleaning Tips: Only use neutral detergent to clean the egg container manually, please do not clean it in the dishwasher!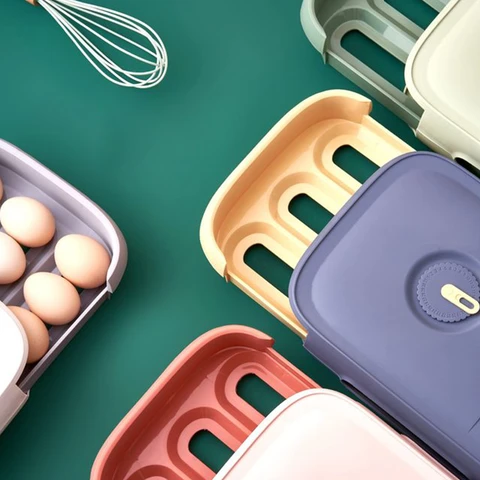 SPECIFICATIONS
Material: PP
Color: White; Pink; Green; Blue
Weight: 450g / 0.99lb
Size: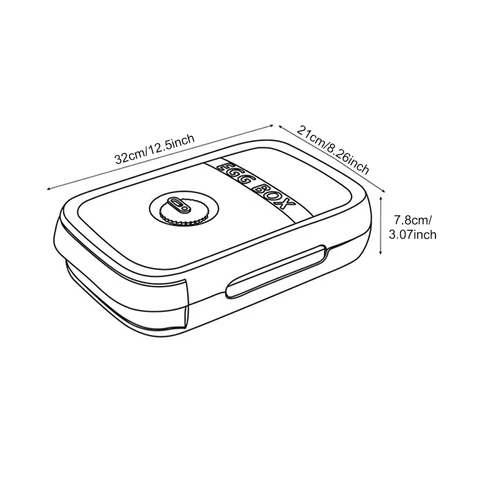 PACKAGE INCLUDED
1 × Drawer Egg Storage Box
How can I cancel an order?
You'll have the option to cancel your order directly from your confirmation email within 1 hour. Scroll down to find the "Changed Your Mind?" section. If it's been longer than 60 minutes, email OrderConcellation@AFTYA.com and we'll help find an alternative solution.
I accidentally canceled my order, can I resume it?
If you've canceled your order on site and want to receive your order after all, the best way to do so is by placing a new order at checkout. Email Contact@AFTYA.com if you have any questions — we're here to help.
I canceled my order, but I'm not sure it went through. Can you confirm it has been canceled?
If you've canceled your order using the link in your order confirmation email, you'll receive another email once the order has successfully been canceled. If you haven't received a cancellation confirmation email, let us know at
OrderConcellation@AFTYA.com (and include your original #GLO order number) and we'll take a look!
I don't see the option to self-cancel! How can I cancel my order?
If you've placed an order contains a gift card, please email OrderConcellation@AFTYA.com as soon as possible (including your # order number and cancel/change request) and we can help.
Get in touch with us today, whatever your query. Whether you're looking for answers, would like to solve a problem, or just want to let us know how we did, you'll find many ways to contact us right here.
You can call us at +12015782860
Monday to Friday : 9:30AM-6:30PM - Saturday: 9:30AM-5PM, email us Contact@AFTYA.com
or use the form below:
Payment & Security
Your payment information is processed securely. We do not store credit card details nor have access to your credit card information.
QUESTIONS & ANSWERS
Have a Question?
Be the first to ask a question about this.
Ask a Question
---