Description
Why
Baby Safety Head Protector
is a Must Have?
The Baby Safety Head Protector acts as a cushion for your baby's head as they fall backward - reducing the impact of the head's collision with the ground. It has an adjustable shoulder strap and chest strap to secure the protection pad is in place as well as to provide comfortable movement for your baby. Simply put it on your baby's back like a backpack, adjust the straps, and watch your adorable baby explore!
Great gift for baby

A Life saver ..

Did you know the #1 most worrisome injury for young parents is a baby's head injury from colliding with the ground?
Whether they're just trying to sit up and fall backward, or they're just starting to learn to walk, the backs of their head end up colliding with the ground, and in some cases, this could lead to flat head syndrome!

now we have the perfect solution for you! Baby Safety Head Protector protection design alleviates falling injuries and also serves as a fun companion for your little one.



 

Teeny Head Protector™

 

 

is made of premium industry strength cotton that actively prevents injuries in the baby's head and shoulder! 

It has an adjustable shoulder strap, that perfectly adjusts to the size of the baby's body. You can adjust the length of the shoulder strap easily, so the baby can wear it comfortably all day long!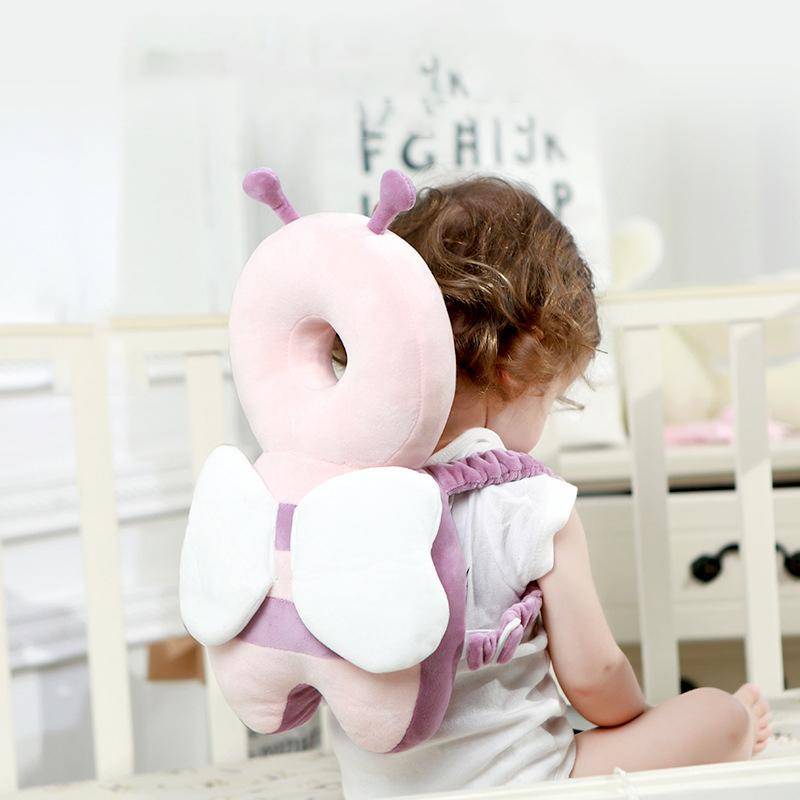 Baby Head Protector  make the baby look so cute. A unique design that will make your cute little angel the center of attraction while keeping him safe everywhere he/she likes to explore.
How can I cancel an order?
You'll have the option to cancel your order directly from your confirmation email within 1 hour. Scroll down to find the "Changed Your Mind?" section. If it's been longer than 60 minutes, email OrderConcellation@AFTYA.com and we'll help find an alternative solution.
I accidentally canceled my order, can I resume it?
If you've canceled your order on site and want to receive your order after all, the best way to do so is by placing a new order at checkout. Email Contact@AFTYA.com if you have any questions — we're here to help.
I canceled my order, but I'm not sure it went through. Can you confirm it has been canceled?
If you've canceled your order using the link in your order confirmation email, you'll receive another email once the order has successfully been canceled. If you haven't received a cancellation confirmation email, let us know at
OrderConcellation@AFTYA.com (and include your original #GLO order number) and we'll take a look!
I don't see the option to self-cancel! How can I cancel my order?
If you've placed an order contains a gift card, please email OrderConcellation@AFTYA.com as soon as possible (including your # order number and cancel/change request) and we can help.
Get in touch with us today, whatever your query. Whether you're looking for answers, would like to solve a problem, or just want to let us know how we did, you'll find many ways to contact us right here.
You can call us at +12015782860
Monday to Friday : 9:30AM-6:30PM - Saturday: 9:30AM-5PM, email us Contact@AFTYA.com
or use the form below:
Payment & Security
Your payment information is processed securely. We do not store credit card details nor have access to your credit card information.
QUESTIONS & ANSWERS
Have a Question?
Be the first to ask a question about this.
Ask a Question
---